Performing the Delegated Duties of the Assistant Secretary of Commerce for Economic Development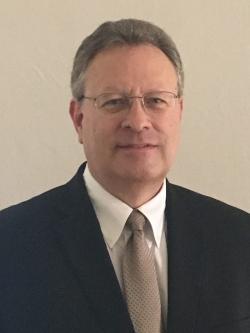 On March 23, Secretary Ross appointed EDA Chief of Staff Dana Gartzke as head of the bureau, performing the delegated duties of the Assistant Secretary of Commerce for Economic Development. Mr. Gartzke is responsible for fulfilling the agency's mission of leading the federal economic development agenda.
During his nine-month tenure as Chief of Staff, Mr. Gartzke worked to focus the agency on fulfilling President Trump's economic agenda by advancing critical priorities, including Opportunity Zones, disaster recovery and resiliency, infrastructure and workforce development.
Prior to joining EDA, Mr. Gartzke worked at the Alliance of Health Care Sharing Ministries, where he was responsible for the association's administrative and legislative affairs in Washington D.C. and various state capitals.
Mr. Gartzke also served for 22 years on Capitol Hill as a Chief of Staff for three members of Congress in the U.S. House of Representatives. Prior to the Hill, Mr. Gartzke spent 15 years as an engineer and program manager for defense programs at Harris Corporation for key agencies such as DoD, NASA, JPL, and NSA.
Mr. Gartzke received a B.S. degree in Electrical Engineering from the University of South Florida, a M.B.A. degree from the Florida Institute of Technology, and was awarded a Program on Negotiation Certificate from Harvard Law School in 2014.