The Regional Network comprises over 300 members in the 10 federal regions, representing more than 30 federal agencies. The RN seeks to build relationships between the federal government and the AAPI community by coordinating outreach and engagement efforts across regional offices.
If you would like to engage with your local RN leadership, do not hesitate to reach them through the Contact Us page or email whiaapi@doc.gov. They would be happy to answer any of your questions or direct you to the right federal agency. The RN leadership looks forward to coordinating local and regional events to continue help the AAPI community better understand and engage with the federal government.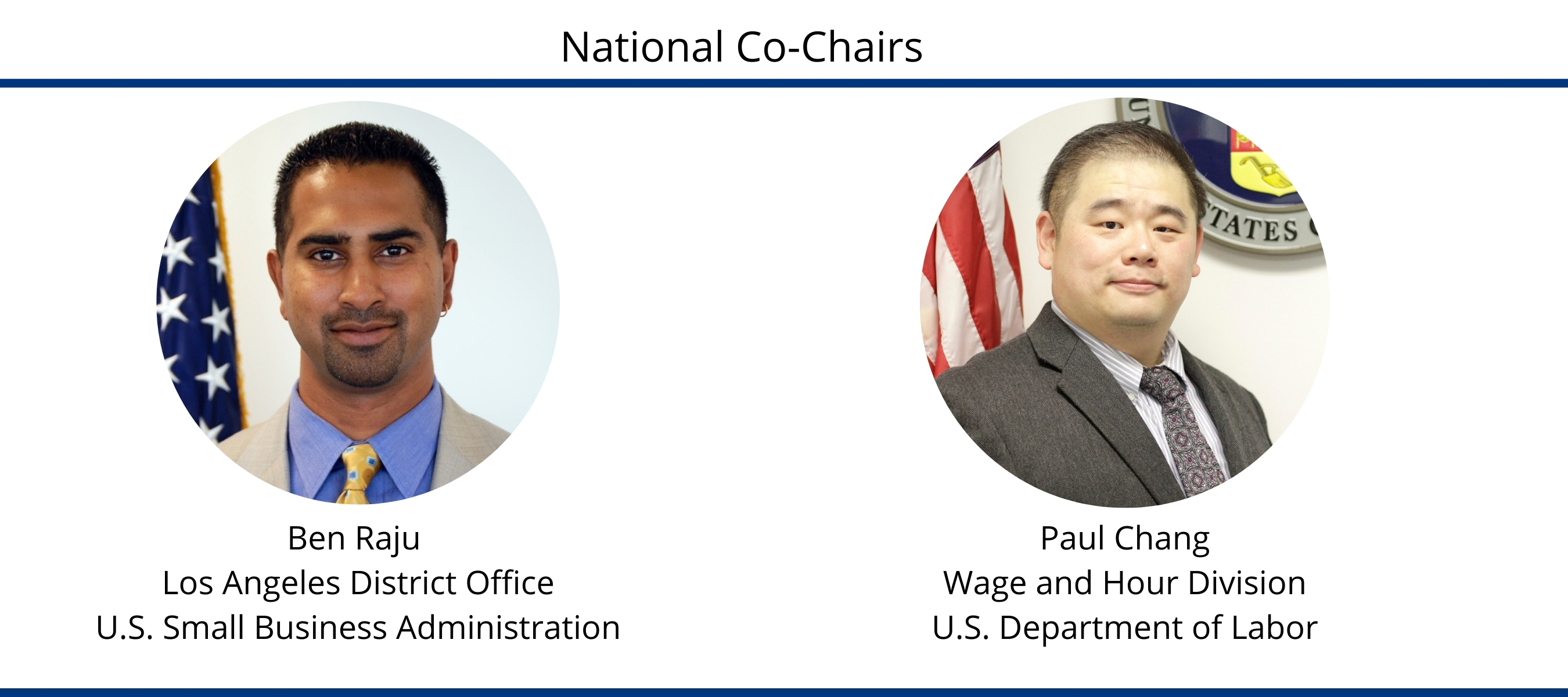 Click here for points of contacts

Region 1 (Connecticut, Maine, Massachusetts, New Hampshire, Rhode Island, and Vermont)
Norman Eng – Boston, MA
U.S. Small Business Administration
Region 2 (New Jersey, New York, Puerto Rico, and the Virgin Islands)
Everett Lo – New York, NY
U.S. Social Security Administration
Region 3 (Delaware, District of Columbia, Maryland, Pennsylvania, Virginia, and West Virginia)
Ambreen Tariq – Washington, D.C.
U.S. Department of Labor-Wage and Hour Division
Region 4 (Alabama, Florida, Georgia, Kentucky, Mississippi, North Carolina, South Carolina, and Tennessee)
Joseph (Joe) J. Phillips – Atlanta, GA
U.S. Department of Housing and Urban Development
Region 5 (Illinois, Indiana, Michigan, Minnesota, Ohio, and Wisconsin)
Doug Nguyen – Chicago, IL
U.S. Social Security Administration
Region 6 (Arkansas, Louisiana, New Mexico, Oklahoma, Texas)
Audrina Lange – Little Rock, AR
U.S. Department of Labor-Wage and Hour Division
Lucia Garcia – Houston, TX
U.S. Department of Labor-Wage and Hour Division
 
Region 7 (Iowa, Kansas, Missouri, and Nebraska)
Dave Hung – Kansas City, MO
U.S. Social Security Administration
Region 8 (Colorado, Montana, North Dakota, South Dakota, Utah, and Wyoming)
Stephen Chen – Denver, CO
U.S. Department of Education, Office for Civil Rights – Region VIII
Region 9 (Arizona, California, Hawaii, Nevada, American Samoa, Commonwealth of the Northern Mariana Islands, Federated States of Micronesia, Guam, Marshall Islands, and Republic of Palau)
Northwest
Thomas Szymanek – San Francisco, CA
U.S. Department of Veterans Affairs
Southwest
Ben Raju – Los Angeles, CA
U.S. Small Business Administration
Paul Chang – Los Angeles, CA
U.S. Department of Labor-Wage and Hour Division
Pacific
Glory Gervacio Saure – Honolulu, HI
U.S. Equal Employment Opportunity Commission – Honolulu
Region 10 (Alaska, Idaho, Oregon, and Washington)
VACANT